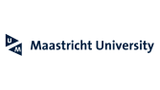 Media Representations and Research Methods: Critical Discourse Analysis, Social Semiotics and News Framing
| | |
| --- | --- |
| Study location | Online |
| Type | Online Summer Courses, distance learning |
| Nominal duration | 2 weeks - online (2 ECTS) |
| Study language | English |
| Course code | MSS0044 |
| | |
| --- | --- |
| Tuition fee | €399 one-time |
Entry qualification

Enrolled as an Undergraduate student or Undergraduate diploma

▪ Strong motivation and good command of English are essential to get a pass for the course;
▪ Basic knowledge of textual analysis is recommended;
▪ Aimed at Bachelor/ Master/ PhD students in Media Studies/ Journalism/ Cultural Studies/ Linguistics/ Political Sciences/ International Relations/ Geography/ History. If in doubt, please contact Leonhardt for personal course selection advice.

The entry qualification documents are accepted in the following languages: English.

Often you can get a suitable transcript from your school. If this is not the case, you will need official translations along with verified copies of the original.
Language requirements

English


The language of the course is English, so we expect a fluent level and the ability to follow and participate in class.
Overview
Please note that this course will take place online.
Course Description
The campaigns of both supporters and opponents of BREXIT, the many photos on Facebook, Twitter and Instagram and the debate on whether media should speak of immigrants or refugees underline the importance of language and images in (social) media. This course teaches you the skills to study the possible meanings of media texts and, if applicable, the juxtaposed images. You learn how particular words, phrases and visual elements can be interpreted in terms of a broader debate in society. Other key elements of the course are the role of the national and ideological context in the production of a media text, and the underlying power relations in society. Further, you learn how to develop a coherent analytical framework and structure for your research paper or thesis. In a step by process, you will address these questions by applying a critical discourse analysis (CDA) method. You will write a paper in which you will use the method of Richardson (2007), or a method of your own choice, to analyse discourses in one or more news articles or social media posts. Interactive lectures and roundtable discussions help you prepare for the different steps in the writing process.
Goals
▪ Designing a framework to study discourses in (social) media, in line with your research objectives.
▪ Developing a qualitative method to conduct critical discourse analysis of media representations and select the relevant textual (and possibly visual) elements.
▪ Addressing the role of the national and ideological context in which media operate.
▪ Understanding the complexity of text-image relations and their role in meaning-making processes.
▪ Compiling a dataset for your dissertation or thesis that is manageable and relevant.
Recommended Literature
Below you find some general reading suggestions. It is not required to do some reading before the course. If you like to read something, select the sources that are closest to your research interests. Alternatively, please ask Leonhardt for personal reading advice or check his website: www.geomeans.com/category/media-representations/reading-lists-media-representations/
▪ Fowler, R. (1991) Language in the news. Discourse and ideology in the press.
▪ Jørgensen, M. and Phillips, L. (2002) Discourse analysis. As theory and method.
▪ Machin, D. (2007) Introduction to multimodal analysis.
▪ Machin, D. and Mayr, A. (2012) How to do critical discourse analysis.
▪ Reisigl, M. and Wodak, R. (2001) Discourse and discrimination. Rhetorics of racism and antisemitism.
▪ Richardson, J. (2007) Analysing newspapers. An approach from critical discourse analysis.
▪ Royce, T. D. (2006). Intersemiotic complementarity: A framework for multimodal discourse analysis. In T. D. Royce, & W. Bowcher (Eds.), New directions in the analysis of multimodal discourse (pp. 63-109).
▪ Van Efferink, L. (2018) Our Research Paper Template for Textual/Visual/Multimodal Media Analysis. www.geomeans.com/our-research-paper-template-for-textual-visual-multimodal-media-analysis/
▪ Van Leeuwen, T. (2008) Discourse and practice. New tools for critical discourse analysis.
▪ Wodak, R. and Meyer, M. (eds., 2016) Methods of critical discourse studies.
Teaching Methods
▪ Lectures ▪ Presentations
Assessment Methods
▪ Attendance ▪ Final Paper ▪ Participation ▪ Presentation
Course Coordinator
Dr L.A.S. van Efferink