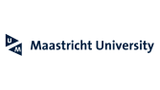 Modern Monetary Theory and European Macroeconomics
| | |
| --- | --- |
| Study location | Netherlands, Maastricht |
| Type | Summer Course, full-time |
| Nominal duration | 1 week (2 ECTS) |
| Study language | English |
| | |
| --- | --- |
| Tuition fee | €299 per programme |
| | |
| --- | --- |
| Entry qualification | Enrolled as an Undergraduate student or Undergraduate diploma |
| | |
| --- | --- |
| Language requirements | English |
Overview
The course introduces students to Modern Monetary Theory (MMT) through the use of a new textbook written by the lecturer. The balance sheets and transactions that are relevant for understanding modern money are examined, with a focus on the Eurozone. Explanations include the idea that banks can create bank deposits through their accounting software, that governments spend first and collect taxes later and that central banks use a set of interest rates as their main tool of policy instead of manipulating the money supply.
This is the 3rd edition of the course, with the first one scoring 8.83/10 in the evaluation of 2016 and the second 8,90 in 2017.
Course Duration and Dates
This is a one week course running from the 20th of July until the 24th of July, 2020. Due to COVID-19, we have decided to cancel all on-campus education this summer. The courses will be scheduled in Central European Time [CET] so it is possible that some time slots are not ideal for people in certain time zones. However, when scheduling the courses, we will try to take into account the different time zones as much as we can.
ECTS
The number of credits earned after successfully concluding this course is the equivalent of 2 ECTS according to Maastricht University's guidelines. For further information see the MSS terms and conditions
Goals
• Knowledge of central banks and monetary policy
• Understanding the operations of the Treasury and fiscal operations
• Grasp of credit creation and clearing process in the banking system
• Ability to aggregate balance sheets in order to use sectoral balances as a tool for macroeconomics
• Insights on the economic history of the eurozone, its crisis and possible remedies
Instruction language
English
Prerequisites
none
Recommended literature
Ehnts, Dirk. 2017. Modern Monetary Theory and European Macroeconomics, Abingdon: Routledge (ISBN hardcover and ebook: 978-1-138-65477-8 and 978-1-315-62303-0)
Teaching methods
PBL
Assessment methods
Written Exam